Author of Autism: The Potential Within: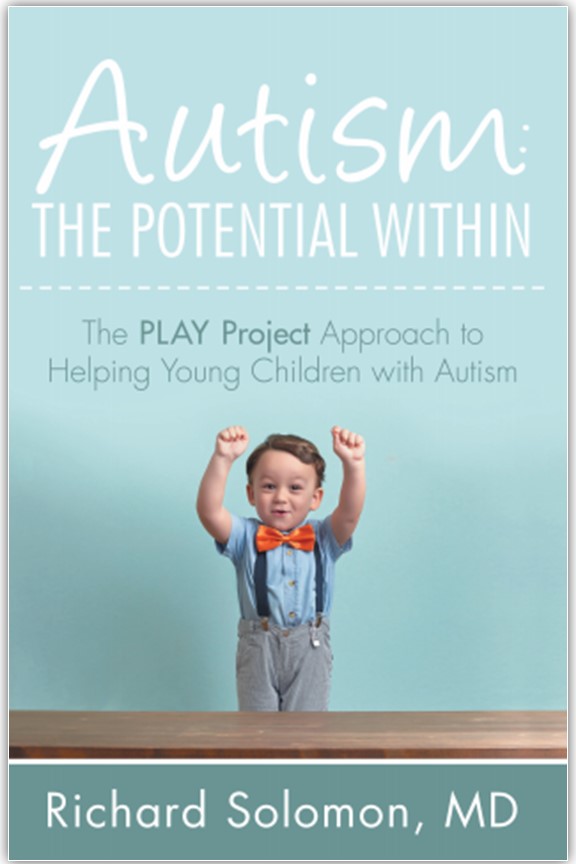 Every parent wants to discover the potential within his or her child. For parents of children with autism, The PLAY Project can help. Autism: The Potential Within describes the journey of Jacob Grant – a composite of all young children with autism – and his family as they learn The PLAY Project approach. The book follows Jacob along the path from early diagnosis until entry into kindergarten. Through a series of office visits, "Dr. Rick" empowers Jim and Julie Grant to be Jacob's best play partners. He also guides them on how to use Jacob's misbehavior – tantrums in public, sibling rivalry, picky eating and sleep problems – to help him learn appropriate behavior and social skills. Over time, Jacob moves from nonverbal to constantly talking, and from self-isolation to being warmly connected. Based on scientific research and decades of practice, this guide provides parents and professionals with a new way of working and interacting with young children with autism.
A Brief Biography: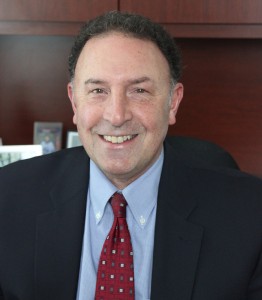 Richard Solomon, MD, is a practicing Developmental & Behavioral Pediatrician and the Medical Director at The Ann Arbor Center for Developmental and Behavioral Pediatrics, and founder of The PLAY Project. He is board certified in Pediatrics and Developmental & Behavioral Pediatrics and has been diagnosing and treating children with autism spectrum disorders for over 25 years. With a reputation as the "fun" doctor, Rick is known for his ability to make children smile and laugh, calming their fears and building trust. His overall approach is influenced by his work alongside autism and child development visionaries T. Berry Brazelton, Stanley Greenspan MD, Mr. Fred Rogers, and Ivar Lovaas, PhD.
In 2001, Dr. Rick developed the PLAY Project in response to the need for evidenced-based autism intervention options and from 2009-2012 was the principle investigator of one of the largest autism intervention research studies in the U.S., with the results now published in the Journal of Developmental & Behavioral Pediatrics.  The PLAY Project's mission is to train a national network of pediatric professionals to deliver an evidence-based, low-cost, intensive, developmental intervention to families of young children with autism spectrum disorders. To that end, Dr. Solomon has trained 500+ pediatric professionals from 30 U.S. states and 7 countries to become certified PLAY Project Consultants.
Dr. Rick has received numerous honors throughout his career.  Below is a video clip of Rick's Angel of Change Award from Easter Seals of Michigan.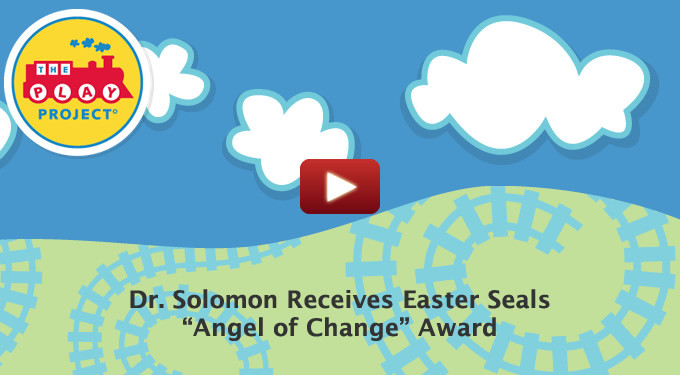 Early Experiences with Autism and DIR®
Dr. Solomon's interest in young children with autism and their families began even before he went to medical school in 1977. In 1975, he worked with elementary school age children, many of whom were on the autism spectrum, in a small special education program in Ann Arbor, Michigan. The type of intervention was play-based and as a 'mental health worker' he spent 8 hours per day, 5 days per week for two years interacting with the children. Subsequently, in 1983, as a fellow in the National Center for Clinical Infants Program, he met Stanley Greenspan, MD, the nationally known child psychiatrist. As Dr. Solomon became familiar with Dr. Greenspan's Developmental Individualized, Relationship-based (DIR) model, he recognized the similarities between DIR (at that time called 'Floortime') and what he had been doing in the Ann Arbor elementary school.
I've known Rick Solomon for many years and he's not only a pioneer and a leader in Michigan, but also one of a small group of clinicians and researchers who are transforming the way we care for infants, young children and families with various challenges throughout the world.
—Stanley Greenspan M.D.

Setting the Stage for Services that Work
From 1989 to 1998 Dr. Solomon was the director of developmental and behavioral services at Allegheny General Hospital in Pittsburgh, Pennsylvania. In 1990, several parents from the greater Pittsburgh area approached him to help them develop intensive and comprehensive treatment services for their children. Because of state Medicaid law in Pennsylvania, all children diagnosed with ASDs, regardless of parental income, could receive as much intervention as the physician ordered—commonly between 20-40 hours per week—FREE! This was typically in the form of one-on-one intensive therapy, either behavioral (ABA) or developmental (DIR) or some combination, delivered in the home by bachelor's level support staff.
The staff was hired by three or four large mental health agencies in the greater Pittsburgh area. Thus, financially, legally, medically, and institutionally the stage was set for children with ASD to receive intensive interventions.
Dr. Solomon, along with avid parent support, a dedicated staff, close working relations with the early intervention, and educational systems and large mental health agencies played a central role in organizing community-based training programs and services for young children with autism.
Within two years, intensive and comprehensive services were available to many children with autism in the greater Pittsburgh community and Allegheny County. By 1998, when Dr. Solomon left Pennsylvania, most children with ASD were receiving these types of services. He received the 'Professional of the Year' award from the Pennsylvania State ARC (Association for Retarded Citizens) in 1998 for his work with young children with autism and their families.

The PLAY Project's Beginnings
Upon arriving at the University of Michigan in 1999, Dr. Solomon was eager to translate his Pennsylvania experience to Michigan. He discovered, however, that there was no Medicaid reimbursement for the intensive treatment of young children with autism in Michigan. In fact, there were very few intensive and comprehensive services of any kind in Michigan. It was this lack of intensive services that led to the development of The PLAY Project Home Consultation Program. After following hundreds of children in the PLAY Project Program, it has been Dr. Solomon's clinical impression that intensive services using a parent-mediated model delivered by highly-trained professionals are an effective way to supplement the school system's early intervention and preschool services.  New research confirms the effectiveness of the PLAY Project.  

Current Research and Training
Dr. Solomon completed a 3-year, NIMH-funded, randomized controlled trial of The PLAY Project Home Consultation model, that shows positive outcomes for parent effectiveness and child development that is published in the Journal of Developmental & Behavioral Pediatrics, October 2014, Volume 35 – Issue 8 – p 475-485. In 2007, he published a peer-reviewed article, "Pilot study of a parent training program for young children with autism," evaluating the ability of parents to successfully use play-based approaches. Results of both studies indicate that parents CAN learn the play-based methods and that children make good developmental progress using The PLAY Project Home Consultation model.
To date, thousands of parents and professionals have attended Dr. Solomon's community workshops and autism and developmental methods. Over 100 agencies in 30 states and 7 countries outside of the U.S. have been trained in The PLAY Project model, including non-profit organizations such as Easter Seals, state government Early Intervention systems, Community Mental Health agencies, and private therapy institutions.
Personal Information
Rick is a devoted family man, married for 42 years with two children and three (with one on the way!) grandchildren. He makes his home in Ann Arbor, Michigan.  In what little spare time he has, Dr. Solomon writes poetry and plays blues harmonica.