Meet our Supervision Team:  Support for PLAY Project Certification Trainees
The PLAY Project Certification Program prepares professionals to deliver an evidence-based, intensive early intervention to families of young children with autism and other developmental delays.To become a Certified PLAY Project Consultant, participants (1) complete certification training and (2) meet the certification supervision requirements.
Certification Supervision requirements
The PLAY Project Supervision Program begins immediately after the certification training and includes 20 tasks. The purpose of PLAY Project supervision is 1) to support trainees as they begin implementing the program and 2) ensure trainees maintain fidelity to the evidence-based model.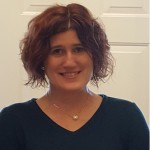 Kirsten Brown
Kirsten is an occupational therapist who graduated from Eastern Michigan University in 1990. She currently works in private practice in Northern Kentucky. She has worked in home-based early intervention since 1997. She enjoys mentoring Xavier University OT students and loves to teach parents and other professionals about The PLAY Project. She is the proud mother of two teenage boys and a certified Master Gardener who volunteers to help with school and community activities in her free time.

Ashley Case
Ashley Case is an Occupational Therapist, and a Supervisor and Certified PLAY Project Consultant. Ashley joined The PLAY Project staff as a Certified PLAY Project Consultant in May of 2007. Ashley holds a B.S. in Kinesiology from Michigan State University and a M.S. in Occupational Therapy from The University of Findlay. Ashley has worked with children with autism spectrum disorders and other special needs since 2005 in both clinical and home settings with areas of interest in Sensory Integration and Floortime. Ashley served as a supervisor in The PLAY Project's NIMH-funded research grant from 2009 through 2012 and continues to supervisor newly trained Certified PLAY Project Consultant. Ashley is currently a trainer at PLAY Project workshops and conferences and has traveled abroad to present on The PLAY Project Model.

Christy Coles
Christy Coles works for a private agency, LEAP for Kids, that provides early intervention and preschool related service to children with disabilities. Since coming to LEAP, she has become certified in DIR, being one of only three individuals in Monroe County (NY) with that distinction and the only certified Early Intervention Provider. Christy has extensive experience in leading teams of therapists to deliver high quality programming for children on the spectrum. Together with the owner of LEAP, she developed the DIR program delivered to Early Intervention and Preschool families within Monroe and Ontario Counties (NY). She currently spends her time managing and mentoring the staff at LEAP for Kids making them the most highly trained teams in the county. An important aspect of her life is her family; she enjoys spending her free time with her husband and her two children.

Rebecca Doak, MEd
Rebekah Doak holds a Masters degree in Education and is employed as an Early Intervention Specialist in Warren County, Ohio. She is also credentialed as a Help Me Grow Service Coordinator. Rebekah has worked with children on the autism spectrum for over 15 years in both home and center-based programming. In her free time Rebekah loves hanging out with her husband and their two daughters. She enjoys reading, camping, scrapbooking and fiction writing.

Tiffany Eckland, OTR/L
Tiffany is an Occupational Therapist and has been in the field of Early Intervention for 13 years. She earned her B.A. in Occupation Therapy from the University of Kansas Medical School and currently lives and works in Kansas. In her free time, Tiffany loves to spend time with her family, including her two children, and to spend time with her friends as well.

Joanna Evans
Joanna Evans is an Early Childhood Special Educator at the U.S. Naval Hospital Educational and Developmental Interventions Services (EDIS) in Okinawa, Japan.  Joanna completed the Ohio Department of Developmental Disabilities PLAY Project training initiative at OCALI in Columbus, Ohio in September 2012 and became a Certified PLAY Project Consultant in July 2013.  She has also written an article for the PLAY Project Blog called, "The Art of Waiting."  Joanna has a B.A. in Psychology from The Ohio State University, and while currently on hiatus, she is working towards her M.Ed. in Special Education with a specialization in Autism Spectrum Disorders through Bowling Green State University.  As the mother of a 15-year-old with ASD, she is proud to be able to support her families both as a professional and a parent.  Since moving to beautiful Okinawa in August 2015, Joanna is actively pursuing her lifelong dream of becoming a master scuba diver and already has two certifications under her belt.  Joanna also enjoys spending time with her kids and her big goofy dog, and is very excited to have the opportunity to experience the culture, traditions, and cuisine of her new tropical island home.

Kim Harrison, MA, CCC-SLP
Kim is a Speech-Language Pathologist in private practice. She earned her Master's Degree in Speech and Language Pathology from Western Michigan University and has been in the field of early intervention for 14 years. Kim enjoys spending her free time with her husband and two kids, including volunteering at her children's school. She also loves to workout and spend time laughing with friends.

Diana Holderman, MEd, PC
With a Master's degree in Counseling Psychology, Diana has worked with individuals with autism for 29 years. She currently runs a private practice – Strategies for Behavior Management – and works as the Behavior Support Manager at Greene County Board of Developmental Disabilities in Xenia, OH. Diana specializes in working with individuals with disabilities/cognitive impairments experiencing behavior challenges. She has been a Certified PLAY Project Consultant since 2009 and enjoys the "magic" of helping a child move up the developmental ladder.  Diana is also a certified Teaching PLAY Consultant and Mentor, and is a PLAY Supervisor through OCALI for Ohio's PLAY Consultant trainees.  Diana loves to be active and enjoys walking, racquetball, golf, and church activities.

Sara Huvaere, PLAY Project Supervision Coordinator
Sara has always had a passion for working with children who have Special Needs. Prior to joining the PLAY Project as a Home Consultant, she taught in the public school system for over a decade as an Early Childhood Special Education teacher. Sara received her BS in Special Education with a specialization in Early Intervention at Lesley College in Cambridge, Massachusetts. She received her Master's of Education with a focus on autism from Wayne State University in Michigan. Sara also is a certified teacher with three special education endorsements; Learning Disabilities, Cognitive Impairments and Autism Spectrum Disorders. Sara currently is the PLAY Project Supervision Coordinator and is your contact for the all new Teaching PLAY curriculum as well as any Supervision questions.

Katie Scott, MS, LISW
Katie lives near Dayton, Ohio and works for the West Central Ohio Network as a PLAY consultant for several county programs. She has a Masters degree in Child Development from the Erikson Institute and an MSW from Loyola University of Chicago.  Katie worked as a PLAY tutor for several years and became a trained PLAY Consultant in September 2012. Katie's experience in working with children has included Autism Spectrum Disorder, sensory-processing issues, medical issues, ADHD, Oppositional Defiant Disorder, Post-Traumatic Stress Disorder, attachment disorders, genetic disorders and developmental delays. She has worked with a wide range of ages from birth to adults in a variety of settings (home, clinic, schools).  Outside of work Katie enjoys spending time with her family, walking her dog, reading, being outdoors, yoga and traveling.

JanMarie Popovich Love
JanMarie Popovich Love is a PLAY Project Supervisor with Easter Seals North Georgia, Inc. JanMarie graduated from Youngstown State University in 1996 with a Bachelor's of Science degree in Elementary Education, and has since studied extensively with respected experts in the areas of Autism, Applied Behavior Analysis, Child Development, Developmental Disabilities, Sensory Integration, Inclusion, and Parent Advocacy. In 2007, JanMarie completed The PLAY Project Certification Training and has since completed more than 300 hours of the D.I.R certificate program through I.C.D.L. Level III. JanMarie is currently enrolled in the Clinical Mental Health Masters Program at Mercer University in Atlanta GA.

Amber Masterson, MSW
Amber is a social worker and has been a Certified PLAY Project Consultant and PLAY tutor since January, 2005. She graduated from Michigan State University with a Master's degree in Social Work.  Her undergraduate degree is in Family Community Services. She has experience working with children on the autism spectrum in several settings including schools, group homes, a therapeutic horseback riding program and respite care. Amber became a supervisor in July 2006 and has co-presented at many PLAY Project Certification Trainings and Workshops. Amber lives near Brighton with her husband, two kids and Golden Retriever.

Audrey Pierce-Seeley, PLAY Consultant / Autism Specialist
Audrey received her B.A. in Special and Elementary Education from Montana State University and certification as a Family Support Specialist with the State of Montana. She has worked as a Special Education pre-school teacher, is a certified infant massage facilitator and provided early intervention services for families with children with special needs for fourteen years. Audrey now supervises the Easter Seals-Goodwill, Autism Specialists in Montana along with offering support and intervention services (including The PLAY Project) to families in Western Montana. She trained directly with Dr. Solomon in Ann Arbor Michigan in April of 2007 and is a Certified PLAY Project Consultant. Since April of 2007 Audrey has offered The PLAY Project intervention to many families across rural Montana. In addition she was one of the five national sites to participate and recruit families for the National Institute of Mental Health randomized/controlled research moving the DIR/Floortime and The PLAY Project toward a widely accepted evidenced-based intensive developmental intervention.

Monica Quezada Lott, MS
Mónica has participated in The PLAY Project both as a parent and a professional. She is a Certified PLAY Project and Teaching PLAY Consultant, a PLAY Project Supervisor and a PLAY Project Trainer. She is also an Expert DIR Floortime Provider and Training Leader, and a Profectum Fellow. Mónica has a M.S. in Education from Mercy College in New York where she taught Kindergarten and First Grade in the NYC public school system. In 2008, along with her late husband Eddy, she founded the Relate & Grow program in Columbus, Ohio. Since then, she has provided training and educational consultation to parents of children with developmental challenges and training to other professionals in child development fields. She currently serves as a PLAY Project supervisor to newly trained PLAY Project Consultants for the Ohio Department of Developmental Disabilities (DODD) and for The PLAY Project Organization, trains new DIR Floortime trainees through the Interdisciplinary Council on Development and Learning  (ICDL), manages special projects for The Childhood League Center and continues to provide services to families, consultation to schools and trainings to professionals through Relate & Grow.

Melinda Radloff, DT / M.Ed
Melinda lives in Peoria, IL and has a B.S. in Human Development and Family Studies from Illinois State University.  She alas has a Masters degree in Early Childhood Special Education from the University of Illinois – Urbana-Champaign.  She has been a Certified PLAY Project Consultant since 2004 and a PLAY Project supervisor since 2014.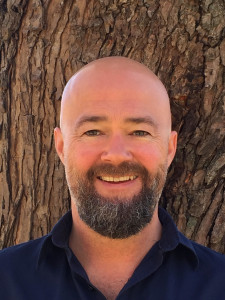 Hugh Ransley
Hugh currently works as a psychologist in the Children and Family Unit at MORC Inc, serving families with children who have a developmental disability.  Hugh provides services including, use of PLAY Project techniques and methods, and as a Registered Play Therapist, and a member of the Association for Play Therapy, he also uses Play Therapy.  Hugh has been serving people with developmental disabilities since 2002
.

Jo Raphael, MSW, BCD, LCSW-C
Jo Raphael works with children, adolescents, families, and couples providing treatment, consultation, training and supervision.  For the past 15 years, her practice has focused on working with children with developmental challenges and their families.  She has worked directly with Drs. Stanley Greenspan and Serena Wieder.  She has served on the national faculty of the DIR Institute and, in addition, serves a mentor and coach to clinicians seeking certification in the DIR method and The PLAY Project.Jo, a native New Yorker, is a licensed clinical social worker with a diplomate in social work.  She received her Masters degree from New York University (NYU) in 1979 with a concentration in clinical social work. Jo's professional experience spans 30 years with half of that time in private practice and the rest working in nonprofit agencies.  She is presently a guidance counselor in a school working with Pre-K – 4th grade using a developmental approach.  She continues to have a small private practice and enjoys time with her husband, their three amazing children and their dog.

Mary Schiavone, MEd, Special Education
Mary joined The PLAY Project supervision team for new PLAY trainees in 2009. Mary also currently works as a Help Me Grow evaluator and Starting Point Consultant. She has worked with children on the autism spectrum for the last 30 years. She worked as a special education teacher for 7 years, as a consultant for families in her role as a developmental specialist for children ages birth to 3 for 20 years, and as a consultant to families and to educational teams in her role as an early childhood intervention specialist for children age 3 to 6 for 3 years. Since receiving her PLAY training in 2006, the PLAY model has been an important part of Mary's practice. Floortime principles became a solid part of her practice in the spring of 1998 after attending ICDL and Infancy and Early Childhood conferences. Mary received her master's degree in special education in 1982 from the University of Cincinnati, and also received special training in management of challenging behaviors from the IABA summer institute in 2009.

Richard Solomon, MD
Richard Solomon, MD, is the founder and Medical Director of The PLAY Project organization, also serving on the supervision team. He is board certified in Pediatrics and Developmental/Behavioral Pediatrics and has been diagnosing and treating children with autism spectrum disorders for over 25 years. For more information on Dr. Solomon,  click here.

Drea Strompf
Drea Strompf is a Certified PLAY Project Consultant with Easter Seals Fresno, CA. Before becoming certified as PLAY Project Consultant in 2009 she worked, trained and was certified as a Child Facilitator by the Autism Treatment Center of America in the Sonrise Program. She holds a BA in Psychology from University of California Santa Barbara and recently obtained a Profectum Academy certificate in the DIR Model and the Foundational Capacities for Development with Profectum. She has dedicated herself for the past 11 years to working with children and families within a developmental framework and has had the privilege to see families come together. In her free time she finds joy in going on "adventures" with her two kids and husband.

Traci Swink, MD
Traci is a board certified Pediatrician and Child Neurologist with fellowship training in Pediatric Epilepsy. She has dedicated the last eight years of her professional career to helping families cope with challenges of autism and is a co-founder of The Bridge Center in Marshfield, Wisconsin. Dr. Swink is DIR® certified by the Interdisciplinary Council on Development and Learning (ICDL) and teaches at the ICDL Summer Institute.

Barbara Terry
Barbara's professional work began in Special Education, working in the public school system in various locations throughout Indiana.  She was a classroom teacher in classrooms ranging in age from preschool through high school, working with children with emotional and behavioral disorders, as well as learning disabilities.  She also served in various administrative positions in the field throughout my career, including Director of Special Education for a five school district Special Education Cooperative.  Since that time she has worked to build both a PLAY Project team of providers as well as to develop the Think Social ® program in the majority of Bowen Center's ten office locations throughout northern Indiana.

Robin Vettraino, OTR/L
Robin Crumb-Vettraino, OTR, graduated from Western Michigan University with a Bachelor of Science in Occupational Therapy. She is a Certified PLAY Project Consultant, and has also received certification to perform the Sensory Integration and Praxis Test (SIPT). As an occupational therapist Robin has obtained experience working with children with special needs in the clinic, at home, and in school. Robin also enjoys running social skill groups for children of all ages. She has had additional training in Brain Gym, Love and Logic, the use of visual strategies to support learning and development, Kay Toomey's S.O.S Approach to Feeding, Therapeutic Listening and Handwriting Without Tears.

Julie Windham, MS, CCC-SLP
Julie has worked as a PLAY Project Supervisor since 2007. Prior to that she worked as a Certified PLAY Project Consultant at Children's Therapy Corner, in Michigan. In addition to working with PLAY, Julie is a full time pediatric speech-language therapist and Director of Clinical Services at Children's Therapy Corner, at their Traverse City location. She has been a pediatric speech-language pathologist for the last 19 years. Over that time her focus has been working with children with social communication and regulatory challenges and their families – particularly children with a diagnosis of ASD. Other areas of clinical focus include EI, Nonverbal Learning Disorder, Regulatory Disorders of Mood and Affect, Pediatric Traumatic Brain Injury and AAC. Julie Graduated from Emerson University in Boston, MA with a Master's in Communication Disorders. When not working she lives in Suttons Bay in the log home her parents built 20 years ago, with her Golden Retriever, Bello!

Colleen Zunk
Colleen is a Recreation Therapist, Developmental Therapist, and Professional Trainer, with a B.S.E.D. in Therapeutic Recreation from Ashland University and a certification in Early Intervention through the Ohio Dept. of Developmental Disabilities. She currently serves children and their families in a six county region in rural West Central Ohio as a PLAY Project Home Consultant along with providing workshops and training for therapists, families, preschool teachers and others. The West Central Ohio Network supporting County Boards of DD and Colleen launched their PLAY Project in 2010 with a grant from the Ohio Department of Developmental Disabilities. Colleen has worked with children with autism in center-based and home-based programs for the last 13 years. In addition, Colleen specializes in developing positive behavior supports for individuals of all ages and developmental disabilities. In her free time she enjoys singing as a member of her church praise band.